Spotify playlist isimleri, en az çalma listenizdeki şarkılar kadar önemlidir. Hele ki bu listenizin diğer insanlar tarafından dikkat çekmesini ve takip edilmesini istiyorsanız, yaratıcı çalma listesi isimlerine ihtiyacınız vardır. Her an her yerde müzik dinleyebileceğiniz veya yeni şarkılar ve sanatçılar keşfedebileceğiniz bir platform olan Spotify, arkadaşlarınız ve ailenizle çalma listeleri oluşturabilmenize imkan tanıyor.
Dilediğiniz her ruh haline ve ortama uygun tematik şarkı listeleri oluşturabilir veya bulabilirsiniz. Daha önce de söylediğim gibi teması ne olursa olsun, Spotify çalma listesi isimleri dikkat çekmek veya şarkıların ruh halini yansıtmak için büyük bir önem taşır. Eğer yeni oluşturduğunuz çalma listeniz için yaratıcı başlıklar arıyorsanız, sizin için hazırladığımız Spotify Playlist isim önerileri listemiz işinizi fazlasıyla görecektir. Fakat önce, yaratıcı çalma listesi isimleri bulmak için dikkat etmeniz gereken bazı ipuçlarına bir göz atalım.
Yaratıcı Çalma Listesi İsimleri Bulmanın İpuçları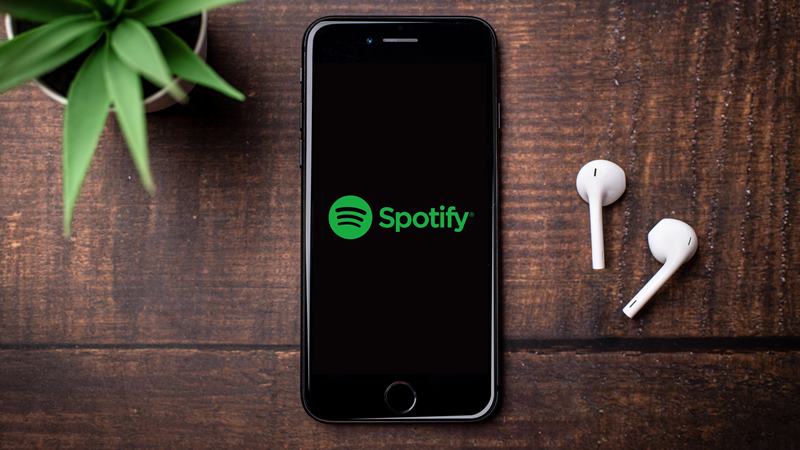 Başlığı kısa tutun ve ilgi çekici isim belirleyin.
Başlığın çalma listesindeki şarkıların tarzıyla alakalı olduğundan emin olun.
En sık kullanılan çalma listesi isimleri ile yeni başlıklar oluşturun.
Favori filminizin veya şarkı/albümünüzün adını düşünerek benzer bir isim bulmaya çalışın.
Playlist adınızın benzersiz olduğundan emin olun.
Yaygın kelimeler kullanmaktan kaçının.
Spotify Playlist İsim Önerileri (2022)
İyi seçilmiş Spotify çalma listesi isimleri yaratıcı ve akılda kalıcıdır. Platformda oluşturduğunuz veya herkese açık yaptığınız şarkı listeleriniz sadece arkadaşlarınız tarafından değil, dünyanın her yerindeki kullanıcılar tarafından görülebilir. Bu noktada çalma listelerinize, insanların üzerlerine tıklayıp dinlemelerini sağlayacak bir isim vermeniz çok önemlidir. İşte sizler için seçtiğimiz en iyi İngilizce Spotify playlist isim önerileri:
Swing to Jazz
Crowd Pleasers
All I Do is Win
The Classics
Laid Back Beats
I Wanna Dance
Bangers for the Beach
I'm Feeling Retro
Feel Good Tunes
Lights Down Low
My Happy Place
Soulful Sunday
In the Mood
The Best of British
Get Pumped!
Lit AF
Hot Tunes
We Got the Groove
Lunch Break Delight
The Ultimate Party Playlist
I'm in the Zone
Workday Wind Down
Sunday Chill Session
Monday Morning Motivation
Tuesday Tune Out
Wednesday Wanderlust
Thursday Throwback
Friday Night Fever
This is How We Jam
Upbeat and Happy
Music to Cook or Clean To
Anime Theme Songs
Workout Anthems
Songs to Sing in the Shower
Late Night Jams
Feel Good Friday Playlist
The Classics: Revisited
Best of the 90s
Jazz for studying
Music to Cry By
Pop hits playlist
Driving favorites
Havalı Spotify Çalma Listesi İsimleri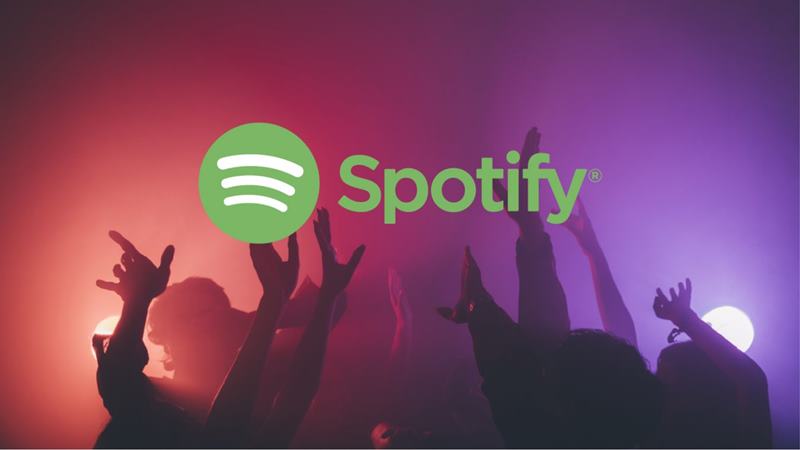 Aeroplane
We're All Going to Die
The Best of The Beatles
The Dark Side of the Moon
Death Metal
Ode to Sleep
Rock N Roll
Touch and Shine
The Hipster's Playlist
Personal Diary
My New Band
Coffee Shop Beats
The Sound of Silence
Chillaxin'
Work Hard, Play Hard
The Classics
Boys and Girls
Breakfast at Tiffany's
Zen Master
The Indie Kid's Playlist
The Pop Princess' Playlist
The Rapper's Playlist
Songs to Cry To
Songs to Dance To
Songs to Study To
The Very Best of Michael Jackson
The Very Best of UB40
The Story of Star Wars
Best Rock Music Ever
100 Greatest Artists Of All Time
Hipster Christmas
Alternative Easter
Rockin' Fourth of July
Spooky Halloween Sounds
Silly Thanksgiving Songs
Silent Night
Boxing Day Blues
New Year's Eve Countdown
Happy Valentine's Day!
Soulful Easter Sunday
Cinco de Mayo Celebration
Patriotic July Fourth Playlist
Labor Day BBQ Mix
Autumn Leaves Falling playlist
Halloween Trick or Treat mix
A Very Merry Christmas
The Big Game Goes Green
Alternative Valentine's Day Sounds
Yoga Music for Relaxation
Yoga Beats to Stretch You Out with Ease
Yaratıcı Spotify Çalma Listesi İsimleri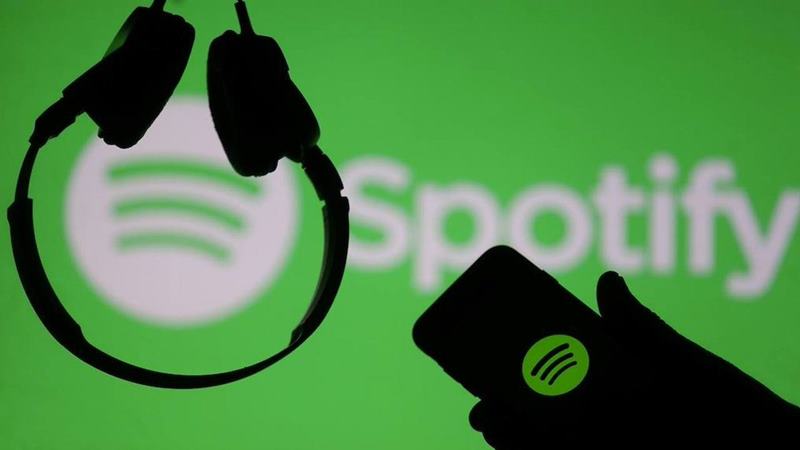 Your Mum's Favourite Songs
The One That Got Away
Songs to Listen to When You're Feeling Down
Best of British Music
Summertime Sadness
Rock 'N' Roll Forever
My Favourite 80's Songs
Classical Masterpieces
The Feel Good Playlist
Hits From the 2000's
The Perfect Wedding Playlist
Songs to Sing in the Shower When You're Alone
Songs to Listen To When You're Angry
That One Song That Everyone Knows the Lyrics to
Songs for Your Workout Playlist
The Playlist I Made for My Friend
The One That Reminds Me of You
A Tribute to My Childhood
Songs From the Future
My Most Played Songs on Spotify
The Worst of the 80s, 90s & 2000s
This is How We Chillax
The Most Relaxing Songs Ever
Songs to Help You Study
A Tribute to Your Favourite Band
Rock, Paper, Scissors: The Playlist Edition
Happy Thanksgiving! A Playlist of your Favorite Fall Songs
Don't Listen Unless Stable
Winter is Coming: A Playlist for the chilly season
This Is How We Party: The Ultimate Playlist for Your Next House Party
The Best of the 90s, 2000s and Today
My Favourite Indie Songs
Rap İçin Spotify Playlist İsim Önerileri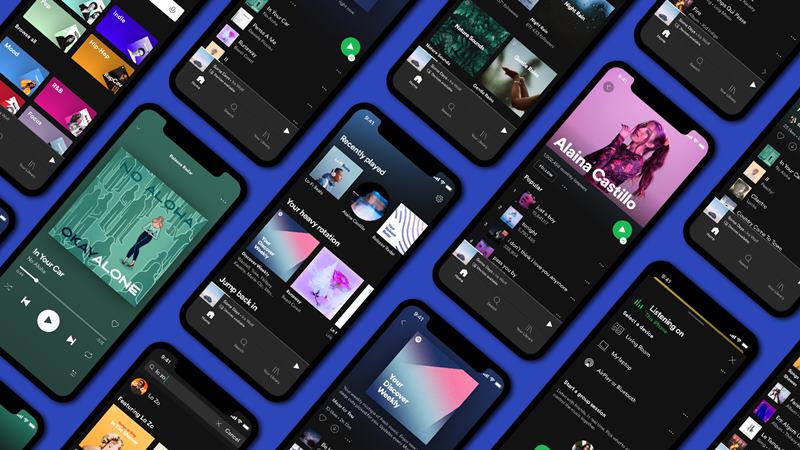 Snoop Dogg's 420 Music
The Biggie Tribute Rap Playlist
Lil Wayne Discography
50 Cent: Shots Fired
The Illest
The dopest
The freshest
Straight out the lab
The best of Eminem
The Notorious B.I.G.: The Greatest Hits Collection
Jay-Z's The Blueprint
N.W.A.: Straight Outta Compton
Tupac Shakur: Greatest Hits
Kanye West: College Dropout Classics
Andre 3000: The Love Below
Innovative hip-hop
Underground rap
The new school
Classic hip-hop
Old school rap
Golden era hip-hop
Rap gods
The elite
Savage rap
Murder rap
Gangsta rap
Hardcore hip-hop
Rap legends
Hip-hop icons
The best of rap
The hottest new hip-hop
New hip-hop playlist
Rap party
Hip-hop hits
Rap workout playlist
The ultimate rap playlist
Rap mix
Old school vs. new school hip-hop
The evolution of rap
Hip-hop history
Rap battle playlist
Antrenman İçin Playlist İsim Önerileri
Get Up and Move
The Get Pumped Workout Mix
Work it Out
Feel the Burn
Cardio Crush
Pumping Iron
Sweat It Out!
The Ultimate Workout Playlist
Get in the Zone
The Best of Bodybuilding Music
Endurance Training
Rock Your Body
The Ultimate Endurance Training Playlist
The Best Running Songs of All Time
Hitting the Gym
Rock Out While You Work Out
The Best of Rock Fitness Music
Crossfitters' Delight
Functional Fitness
Zumba Fitness
The Best of Zumba Music
Jogging in the Park
Fresh Air Workout Mix
Outdoor Workouts
The Perfect Running Playlist
The Best of The 80s Workout
The Ultimate Cardio Mix
Best of MegaMix Fitness
The Best Indie Workout Mix
Heavy Rock for Hard Training
The Most Epic Workout Music
Tough Guy Training Mix
Work Hard, Play Hard!
The Ultimate Athlete's Playlist
Extreme Fitness
Crossfit Warm Up Songs
Hardcore Cardio
The Best Workout Music Mix
Ultimate Gym Anthems
Sweat to the Oldies (50's & 60's)
80s Rock Workout Playlist
Fight Like a Girl
The Ladies' Workout Mix
The Men's Workout Mix
Cross Training
High Intensity Interval Training
Calisthenic Workout Mix
Bodyweight Exercises Without Weights
Spotify çalma listesi isimleri önemlidir, çünkü seçtiğiniz başlık şarkıların tarzını ve türünü anlamlandırmaya yardımcı olur. Kendi çalma listelerinizi oluştururken, müziklerin temasına ve türüne göre bir ad seçtiğinizden emin olun. Umarız listemizden keyif almışsınızdır! Eğer bizimle paylaşmak istediğiniz bir playlist isim önerisi varsa aşağıdaki yorumlar kısmına yazabilirsiniz. Spotify uygulamasını Google Play Store ve App Store'dan telefonunuza indirebilirsiniz.